Helping you to speak French as soon as possible!
Starting with the very first lesson, you will speak French and we will speak French with you!
We use our own material and we adapt it to our students needs, because you are all different French language learners.
Check your French level here:Read More
A unique school
The French school CEFR has always been a small and cozy school. One of our main concerns is to provide our students with the feeling of learning in a home rather than in a school.
Making them happy to come and learn French despite French difficulties! This unique touch makes CEFR style so special.
See some school picture and our students' opinions here:Read More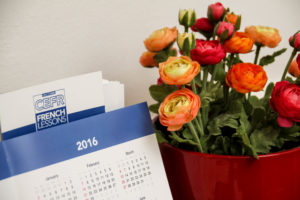 The CEFR finds it important that you advance at your own pace, while progressing significantly. This is why we propose a learning method suited to your abilities and availability.
The CEFR works with 5 different teaching levels of French, from beginners to advanced learners, and with 3 different types of intermediate levels in between. You will be accompanied and supported throughout the entire time of your training.
Read More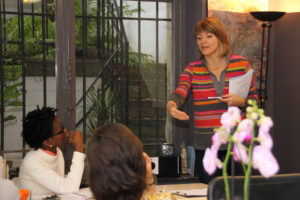 CEFR teachers aim to teach you speak French fluently and correctly.
We want you to be proud of your own progress.
Our best ad is your recommendation!
Read More